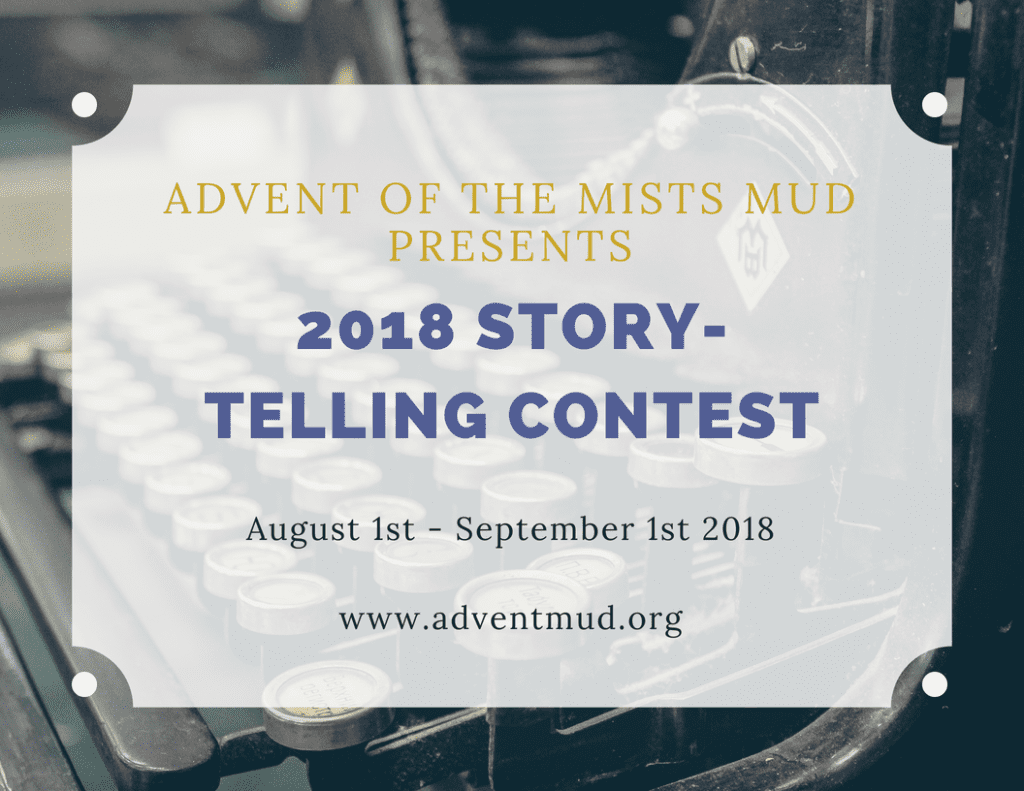 Just to give folks a brief update as to what's been going on, yes, Advent is still in full swing 🙂 We've actually observed some really excellent roleplay already, which is to be expected because some of you are simply fantastic roleplayers.
We've also spent some significant time debugging some issues and noting them to be added to the log of things to fix. Code updates have not yet happened, I am still working with Cedric and Pip on that, and we may be bringing in another coder to help with updates and additions.
Building, however, is happening. I've already started adding things on the main port, and will be bringing up a builder port soon (as in, within the week) to get some of our builders on task for expanding our world. We already have some building applications, and we have tons of cities to be built yet.
In the mean time, I also want to provide some fun activities during alpha. One will be a grand opening trivia contest which I will schedule soon. The other will be a story-writing contest to add some books to our library in Thelasia.
Prize for the winners?
The best story will be chosen by the staff and will receive an award of 10RPP, 100 gold, and 1000 passive points to up their skills.
Rules of Engagement:
Story should be at least 1,000 words in length, though you are welcome to go as long as you like
Story will be submitted through a special form on the website
Story topic should be a historical event in the game. This can be pretty much -anything-, so long as it makes sense with the game. If you know of a famous historical figure in the lore that you'd like to write about, an historical event, the history and founding of Thelasia, etc. You are welcome to run story ideas to Crystal ahead of time to make sure it fits with the game story-line. She is more than happy to ponder ideas with you 🙂
Stories can be submitted from now till the end of August. Winners will be announced the second weekend of September.
All books will be added to the library, regardless if they win or not 🙂 The author can be attributed to a character of your choice, which would give your character a permanent record in the game.
As always, if there are any questions, feel free to send a note to IMM in game, or send a message via the contact form. You can send us a tell in game as well, but we may miss those occasionally.