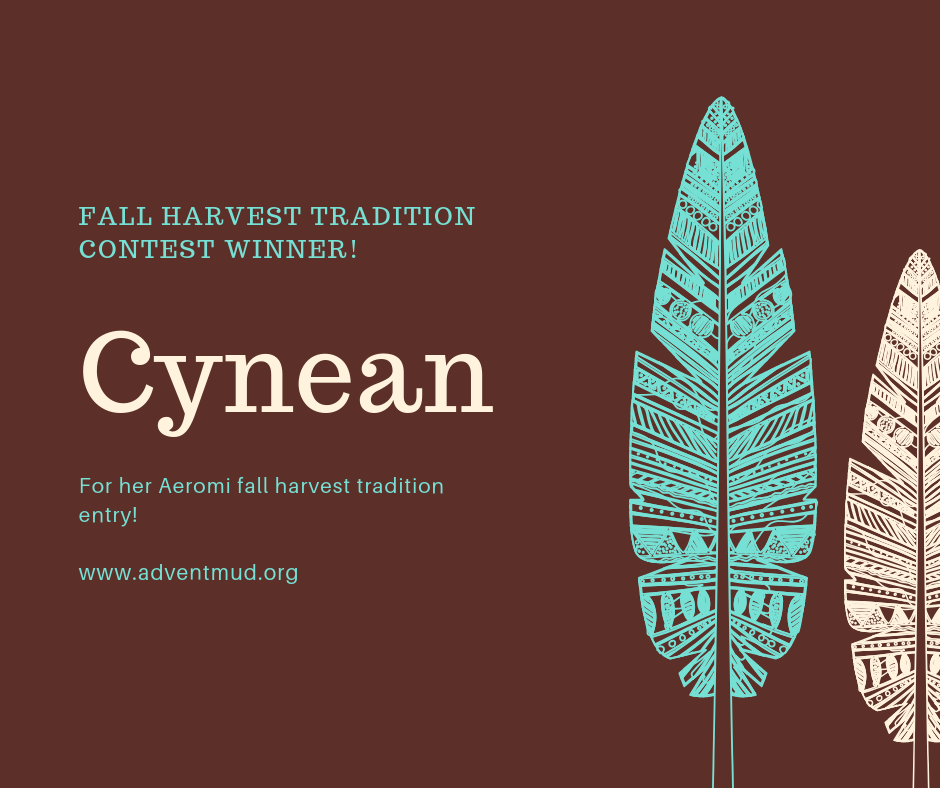 We've read through all of the amazing entries for our Fall Harvest Traditions contest, and after much back and forth (because of so many amazing entries), we chose Cynean's entry on the Aeromis Fall Harvest Tradition. Hers along with the rest of the entries will be incorporated into the game some way gradually.
She wins 5 RPP, 50 gold, and 500 passive points for her entry.
Look for another contest to be announced shortly!