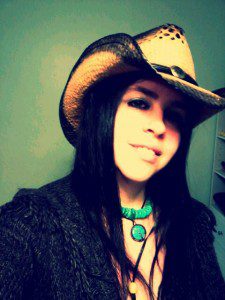 Poet, Godly, Revered, Angelic, Divine… (and more recently, The Black Widow)
None of these words can be used to describe Crystal, well maybe Godly….
Crystal Groves was born in Maryland but currently resides in South Central PA.  She owns a web solutions company called Misfit Interactive and spends time networking through various tech and marketing ventures.
She is also an aspiring musician who has been contacted by a record company and has been working on her musical portfolio.
Crystal is a farmers daughter who enjoys camping and all things outdoors.  She has strong interests in financial planning, music (specifically bluegrass and metal), studying cultures and religions, and environmental awareness.  Her musical tastes range from Sepultura, Corrosion of Conformity, to Jethro Tull and Johnny Cash.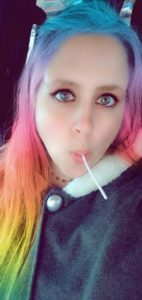 Crystal first started roleplaying at 15 with Vampire: The Masquerade, eventually storytelling her own Chronicle "Baltimore by Night" on AOL for several years. Later she started an e-zine – De Vita In Excessum. She was introduced to MUD's in the summer of 2000, and has been playing ever since.
Crystal is the last of the original 5 creators of Advent of the Mists, and has been a significant part of its creation since the very first inspirations pre-port back in 2001.